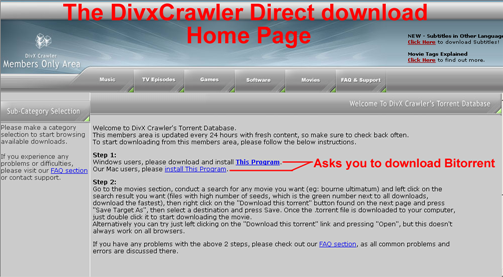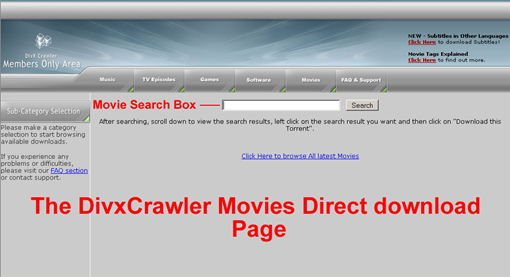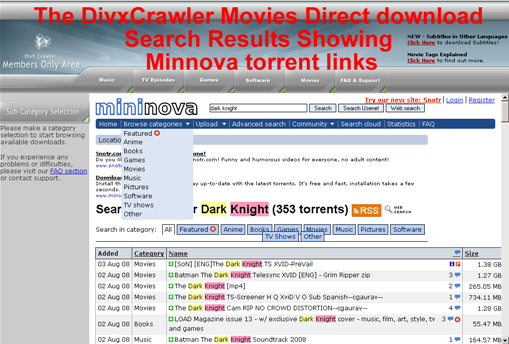 DivxCrawler is a one big scam !
Don't pay for their membership.
What they do is, by offering some movies as direct links for free, they lure the average user into believing that they can download unlimited number of latest movies as direct downloads if they pay a sum of 12$ or 14$.
But after you pay the sum they will mail you your login details via email with the following info
You now have a DivX Crawler member status!

Your once-off payment has been deducted and you will never be billed again.



Membership Details:



Login URL: http://www.amgserver.com

DDL URL: http://www.amgserver.com/new/

Your username is: ********

Your password is: ********



In addition to your DivX Crawler membership, below is your user/pass for AdultMovies.bz (as part of our current promotion).



User: ********

Pass: ********

URL: http://www.adultmovies.bz/members/



Please make note of the below e-mail addresses:

Support: support@divxcrawler.com

Accounting: accounting@divxcrawler.com

All e-mails are always answered within 24 hours, 7 days a week.



If you require any technical assistance, please contact the Support Department, you will always be replied to within 24 hours.



Natasha :)

And abt the DDL link http://www.amgserver.com/new/ is never updated. it contains a list of 10 old movies and nothing more. This page has never been updated since i got my membership.
So when you login to the main members area at http://www.amgserver.com/ and search for any thing, all that shows up is the torrent results for the item we searched.
They have basically wrapped up minnova.org as a frame inside their members area and pass whatever we put on the search box to minnova.org which shows the torrent results for the query.
I mean why the fuck do i have to pay 12$\14$ for something which i can get for free from minnova.org ?
What a fucking rip off !
Am writing this blog with proof so that you don't endup getting riped off by these scum bags, and if you already paid the amount via CC then try calling up your bank and stop the transaction, If you paid by PayPal open a dispute in the Resolution Center to get your money back !